A Marathon Event in Ambleside
Monday 14 May, 2018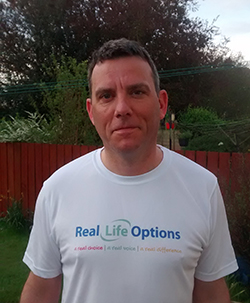 We come into contact with many amazing people on a daily basis – not just the people we support – but their army of family and friends too. Keld is one such family member whose father battled with Alzheimers in his later years and has now sadly passed away.
In memory of his father Kevin and in appreciation of the support that his family received when caring for his dad, Keld is running the Windermere Marathon on 20th May 2018 donating money raised through sponsorship to Real Life Options.
Keld explains: "With the support of Real Life Options in the last few years, my dad was given exceptional care from wonderful people. This care enabled my mum to do a few things by herself and recharge her batteries. It also meant that my dad was cared for at home which was an environment he was happy in."
If you would like to cheer Keld on and help support the work we do at Real Life Options in the process, you can by donating via his 'myDonate' page – link provided below.