All About Flu – New Easy Read resource
Thursday 3 November, 2016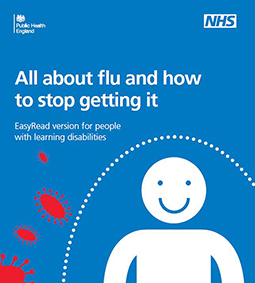 NHS England have produced a new Easy Read resource on Flu and Getting a Flu Jabs for people with learning disabilities.
This Easy Read booklet exaplins all about flu and who should get a flu jab and why.
It also explains that flu habs can help protect yourself and other people from flu.
Click here to download the All About Flu PDF