Announcing the Tasty Bake Competition Finalists
Thursday 20 December, 2018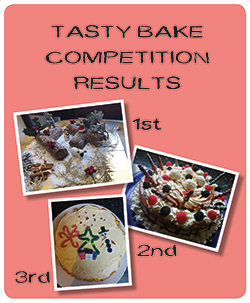 Many thanks to everyone who took part in our Tasty Bake Competition. We received some wonderful entries, celebrating an array of talent and creativity amongst the people that we support.
Whilst it was a very difficult decision to make, we're pleased to announce that Anthony, David, John, Paul, Geoffrey and Stuart from Birmingham received the most votes for their seasonal yule tide logs.
They were closely followed by two more great team efforts from London and Dunfermline. Thank you for taking part. Our Birmingham winners will use the £50 prize towards their Christmas Party. Enjoy!