Annual Review 2017-18 Now Available
Tuesday 12 March, 2019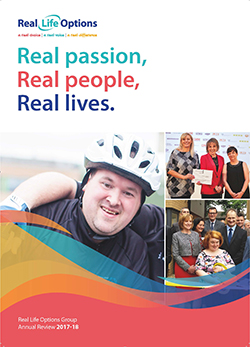 We are pleased to share our latest Annual Review providing a summary of good news stories about the inspirational people we support, organisational updates and our financial performance for 2017/18.
2017-18 represented another year of significant progress for the Group, providing a springboard towards organisational transformation with the people whom we support at the very heart of what we do.
We will continue to work collaboratively through cross-functional teams, whilst building on our reputation for excellence and innovation, and enabling people to achieve their full potential.
Thank you to each of our staff members, partners, supporters and advocates for your contribution during 2017-18, today and in the year ahead.
Check out the Annual Review 2017/18 flipbook below or click here to download a file.