Belief in the Unicorn
Friday 19 June, 2015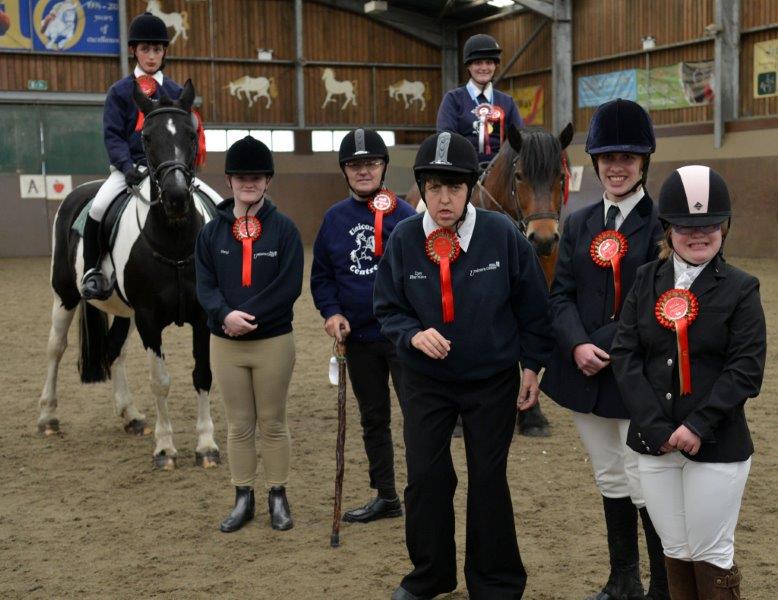 Lynn, a person supported by Real Life Options at Ormesby Road, is part of a team of 11 highly successful Teesside riders set to compete in the prestigious Riding for the Disabled Association National Championships. All the riders are members of the Unicorn Centre in Hemlington and have qualified across various events – including dressage, show jumping and cross country – to compete at the championships in Hartpury in Gloucestershire between the 17-19th July.
Lynn will be taking on the gruelling countryside challenge on her horse, Angus.
The Unicorn Centre is organising a huge team of coaches, staff, students and volunteers to accompany the successful riders and horses. Although horse transport is being donated, the Centre doesn't receive any financial support and needs help to meet the costs of accommodation, entry fees, equipment and clothing – estimated to be about £1,000!
The Centre Manager, Claire Pitt said: "This is the eleventh year we've had riders qualify for the National Championships. We are so proud of their achievements. It would be fantastic if we could find funding to help our young people and support their desire to succeed. They are all training so hard and so excited to be competing.
If you want to help Lynn, the other riders and the Unicorn Centre to achieve their ambition to compete, donations can be made direct by calling 01642 576222.
Good luck to Lynn and her friends – have a fantastic Championship in July. Picture provided courtesy of the Evening Gazette.
.