Bisley Drives Outstanding Care Quality Commission Feedback
Tuesday 27 June, 2023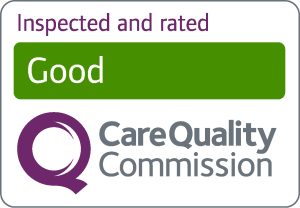 A huge congratulations to the team at our Bisley Drive service on their incredible feedback following their recent Care Quality Commission inspection in April, achieving an 'Outstanding' rating on a key question, "Is the service well-led."
Located in Tyne and Wear, the service provides short stay respite care for adults with learning disabilities and autism and was praised for how they were meeting the underpinning principles of right support, right care, and right culture.
Feedback found that people we support were "at the heart of the service", and supported to have maximum choice and control where "staff adapted to people's changing needs and wishes." At Real Life Options we are passionate about empowering the people we support to have more choice and control over their lives, and we recognise we need to truly understand and champion the changing needs and aspirations of the people we support. One professional told the CQC, "We work closely with Bisley Drive. Recently one person moved in as an emergency and staff have worked with them to turn their life around. They have become more independent".
Kay McLaughlin, Registered Locality Manager in South Tyneside and Liesa Burns, Service Lead both say the success has come after a lot of hard work, dedication, and amazing teamwork saying, "it's been hard work but the team have built Bisley Drive up to where it is today". It has been a group effort, with Kay, Liesa and the team working closely with Real Life Options Continuous Improvement team, and local authority. Catherine Skidmore, Quality Assurance Partner at Real Life Options works with Kay and Liesa to complete baseline audits. From here, a SIP (Service Improvement Plan) is completed where findings and recommendations are made. Kay says, "this helps us to make sure everything is in place and working well within our service".
Kay says, "to get an outstanding rating is a huge achievement for the whole team." The team at Bisley Drive are committed to putting the people we support at the heart of everything they do. Well done everyone!
You can read the full report here.