Blog – ARC Round Table Meeting
Wednesday 31 October, 2018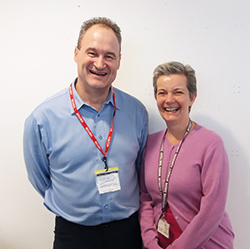 Last week, I participated in a thought-provoking and lively exchange of ideas at the Care Quality Commission head office where members of the Association for Real Change (ARC UK) met for the Annual Round Table debate, which included a dedicated Q & A session with Chief Inspector for Social Care, Andrea Sutcliffe. Whilst evidence suggests that the quality of care provided is improving, there is still a need for greater transparency and sharing of best practice across all providers. When asked what attitudinal changes she would like to see, Andrea shared an aspiration that excellent social care is acknowledged as a major contributing factor in improving general well-being and that those working within the social care sector are recognised for their proactivity and professionalism.
This is a subject close to my heart. I have seen first-hand how investment in person centred and service-specific staff training is a major contributing factor in enrichment and improved well-being, when the people we support have more control and are active participants in their day to day lives. The key challenge for Real Life Options and for all of us working in the social care and support sector, is to drive change that adequately funds excellence in our industry.
David Sargent, Chief Executive.