Christmas Card Competition! Deadline: Friday 16th December 2022
Thursday 1 December, 2022
It's time to get ready for our annual Christmas card competition! We'd love for the people we support to get creative and design a Christmas Card, showcasing their best artistic skills. The competition is open to all people we support.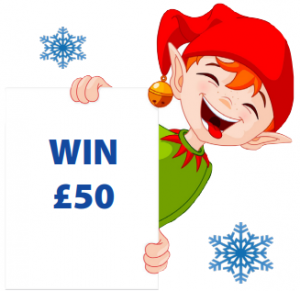 The winner will receive a £50 cash prize and will have their design turned into an actual Christmas card which will be sent to all staff next year. Everyone who enters the competition will receive a certificate, thanking them for their participation.
The competition deadline is Friday 16th December 2022.
The winner will be informed by Wednesday 21st December.
How to enter our competition:
Please email a high quality photograph of your artwork to Lilliane Moffat, our Digital Content Creator.
Email: lilliane.moffat@reallifeoptions.org
Please make sure you include your name and contact details.
Click here to download the Christmas Card Competition 2022 poster: Christmas Card Competition 2022
Good luck! We can't wait to see your wonderful designs.