Cool Cat Steph wins super hero dance off at Tiger Tiger
Monday 16 February, 2015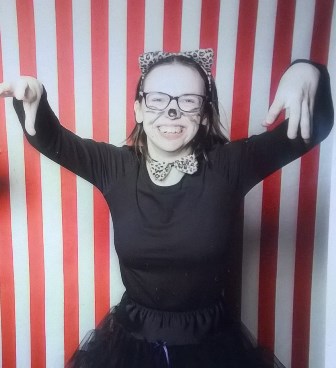 On a cold dark Thursday night in January, Super Heroes from all over Yorkshire gathered for the ultimate dance-off at the Tiger Tiger night club in Leeds. Sources tell us that over 30 competitors traded steps and moves against a backdrop of thumping bass lines and dramatic lighting effects. By the end of the night, the champion of champions proved to be our very own Steph – a person supported by RLO in Leeds.
Steph, dressed as Cat Woman (see picture right), showed all the purr-fect grace of her alter ego. Little wonder really as she is such a keen dancer – perfecting her routines every Monday at classes run by People Matters. Her favourite beats are by One Direction, Sam Smith and Katie Perry.
Steph was thrilled to win first prize, saying: "It was really tough as it was so hot and there were so many good dancers there. I was over the moo to win – in fact I still am. I'd like to thank Helen, who did my make-up and Norma, who helped me with my outfit – they were fantastic."
Steph's prize was free entry back to Tiger Tiger – now she can't wait to go back to show off the new routines she's been working on.