CSASP Group Annual Report 2020
Friday 3 July, 2020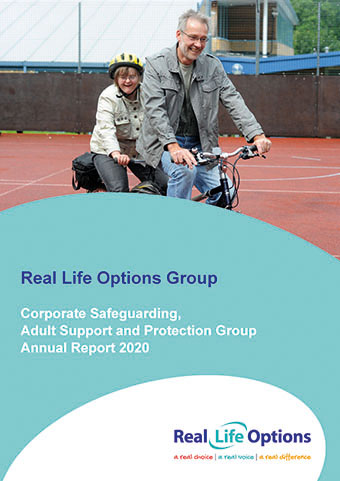 The Real Life Options Group is pleased to share its Corporate Safeguarding, Adult Support and Protection (CSASP) Group Annual Report for 2019-2020.
The document provides an overview of the Real Life Options Group's safeguarding governance during the last twelve months and the CSASP Group's role in reviewing, monitoring and developing preventative strategies to ensure that individuals supported by our organisation live a life free from abuse or neglect.
"We have worked hard to improve our systems and procedures during the last twelve months but we know there is always more that can be done and to this end will continue to invest in training and technology. We remain fully committed to driving excellence across our operations to safeguard and protect the people we support." David Sargent, CEO.
To read or download a pdf copy of the report, please click on the CSASP Annual Report link.