David Sargent appointed as Chief Executive of the Real Life Options Group
Tuesday 31 January, 2017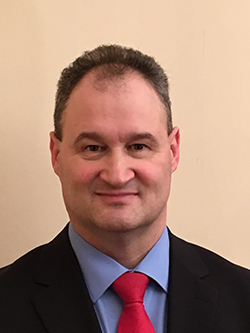 Real Life Options is pleased to announce David Sargent as their new Chief Executive. David comes to Real Life Options having been Chief Executive of the White Rose YMCA for the past 5 years. He will join the organisation from the beginning of March 2017.
David Wilkin chair of Real Life Options said, "We are delighted to confirm David Sargent's appointment as Chief Executive. David brings considerable experience of leadership in the not for profit sector and the board of Real Life Options are looking forward to working with him as we continue to develop the person-centred support we provide."
David Sargent is experienced in developing innovative models of service delivery, utilising the strength of collaboration to achieve real benefits. He has 21 years of managerial experience including 12 years in three CEO roles. David is a Fellow of the Institute of Leadership and Management, has a Master's Degree in Management and his Doctoral research focussed on helping organisations to actively listen to people they serve.
David Sargent comments: "I am passionate about delivering person–centred support services and am delighted to be appointed as the Chief Executive for Real Life Options. I am looking forward to the future and what we can achieve together with the people we support and their staff."
Notes:
Real Life Options is a registered charity that has been supporting people with learning disabilities or autism to make choices and live their lives the way they want to for 25 years. Real Life Options currently works across England, Scotland and Wales, supporting more than 1,700 people and employing over 2,000 staff.