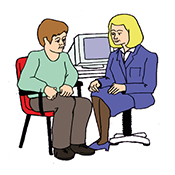 We will always listen to you.  We will respect what you say.
---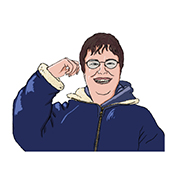 We will ask you if you are happy with your support and find out how we can support you better. We will check that your life is the way you want it.
---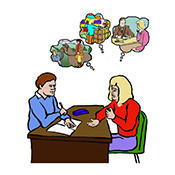 There are lots of chances for you to tell us what you need – at different meetings and reviews.
---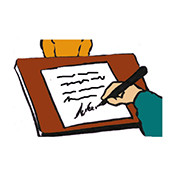 If you want, you can answer a survey.  A survey asks what you think about your support. We will listen to what you say and change what we do to support you better.
---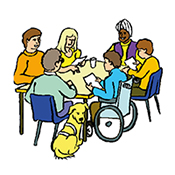 We can support you to go to forums. Forums are where people meet with other people and talk about things that are important to them.
---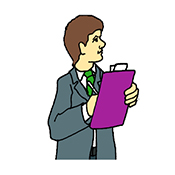 There are people who check how we support you. They are from the Care Quality Commission in England and the Care Inspectorate in Scotland. They can speak up on your behalf.
---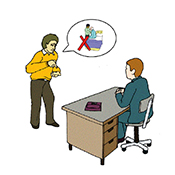 Whistleblowing is a safe way to tell us if you think someone is not doing their job properly. If you want to complain, we have a leaflet called How to Complain. You can call 0800 032 7333 if you want to complain.
---
---