Edinburgh Marathon to Raise Funds for Sensory Room
Thursday 12 January, 2023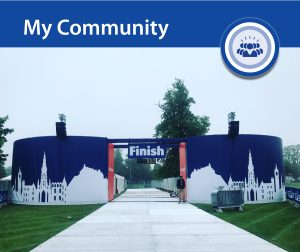 Our Risk and Compliance Partner, Stephen is preparing to take part in the Edinburgh Marathon on May 28th, running 26.2 miles to raise money for Real Life Options.
Money raised from the marathon will go towards the development of a sensory room for the people we support at our services in Glenrothes, Fife to enjoy. The sensory room will include different lights, colours, and sounds, and will help the people we support to interact with the world in a safe environment, building up their confidence and ability. The sensory room will be a great resource for the service and will have a positive impact on the lives of the people we support.
Inspired by the people we support and the amazing things they do, Stephen said there "was no excuse" as he pushes through the challenges of training for the marathon. Stephen joked that he is "behind on training and the run will come around quick" but is looking forward to the challenge and seeing the people we support enjoy the sensory room once it's complete.
Good luck Stephen!
Please help Stephen reach his goal and help enhance the lives of the people we support! You can contribute to Stephen's fundraiser here: Stephen Gell is fundraising for Real Life Options (justgiving.com)