Everyone has the right to communicate
Wednesday 4 February, 2015
Strong communication between the people Real Life Options support and their support workers is always our top priotity. These ambitions paved the way for RLO to work in close partnership with Insane Logic, to establish a communication and learning programme called MyChoicePad – a language development platform for mobile tablets, which uses signs and symbols to reinforce language – all designed to help people with communication dificulties.
Over a 3-month period, Insane Logic set up a 2-day training package for support workers, providing entry level Makaton training. MyChoicePad was then used with service users in an 8-week trial, helping them learn Makaton to describe common situations and people they are in regular contact with.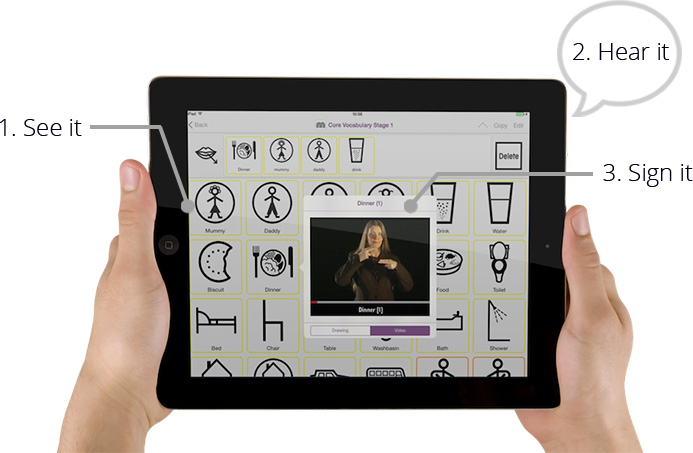 Following the hugely successful pilot:
86% of support workers reported an increase in their service users attempting the spoken word
72% saw improved concentration levels
71% of support workers saw an improvement in signing
Between 42-63% of service users displayed improved vocabulary
66% saw improved turn taking
The extended project will see the partnership rolled out across more RLO services, training staff across the UK to support over 180 people.
The project will include the implementation of communication suites in 10 RLO offices, expert speech and language user profiling for people we support and the creation of a bespoke programme of support. RLO is investing its own resources in the project and will apply for additional funding to extend it further in 2015.
Andrea Jackson, Head of Operations (England) at RLO said: "Using MyChoicePad allowed support workers and service users to learn Makaton at the same time and to reach a joint level of understanding. MyChoicePad is a golden opportunity for the people we support to gain more control over their lives. The possibilites are endless and we are committed to extending this opportunity to as many people as possible."