Fun Day to raise funds for local hospital
Friday 22 June, 2018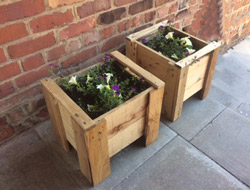 Residents are relieved to hear that the weather forecast is looking good as they prepare for an exciting day of BBQ food, games, raffles and socialising at The Gables on Saturday 30th June. The fun-packed day, starting at 11am is a great opportunity for friends, family, neighbours and members of the local community to get to know each other better, whilst fundraising for a worthy cause.
The event came to fruition from a request by Neil from Redcar, who after a spell in hospital asked that his friends help him by fundraising for the Children's Ward of the James Cook University Hospital to "help sick children".
Tickets are £3 to include BBQ food and a drink. There will be games to keep you entertained and a set of stocks where you can (for a fee) throw wet sponges at Service Manager, Leigh. There will be a beautiful cake made especially for the occasion where you'll be invited to guess its weight. Local businesses and supporters of Neil and The Gables have kindly donated some fantastic raffle and tombola prizes including restaurant vouchers, hampers and a designer handbag. And if you love your garden, there are two planters made at Lockwood View, looking for a new home.
If you live in the area, we would love to see you there and if you would like to know more, please get in touch with sarah.ryan@reallifeoptions.org.