Glasgow Kiltwalk In Memory Of Friend And Colleague
Friday 21 April, 2023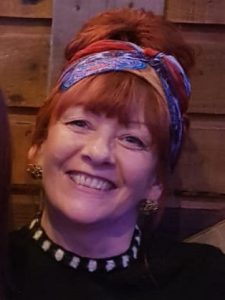 Our Health and Wellbeing Lead, Fiona Davidson is preparing to take part in the Glasgow Kiltwalk on 30th April 2023, in memory of our dear colleague, Fiona McGill.
Fiona McGill (pictured right) sadly passed away in March and had worked for Real Life Options for 19 years, positively impacting the people we support, and her work colleagues. Jean Trench, Managing Director says, "when you ask Fiona's colleagues how they would describe her they all say the same thing; Fiona has so much time for everyone, Fiona is a calming influence, Fiona has an amazing work ethic, Fiona loves her work".
Money raised from the Kiltwalk will go towards a book where staff can share their memories of Fiona, and an event for the people we support, and colleagues to celebrate Fiona's life.
Ahead of the Kiltwalk, we caught up with Fiona Davidson about all things training, and her motivation behind the walk. As an advocate for a healthy lifestyle, Fiona "had always wanted to do the Kiltwalk and thought it would be impactful to do it in Fiona McGill's name". Fiona says she's "been going out walking in preparation for the walk" and although the weather isn't always the greatest whilst training, she is pushing through and making the most of the nice weather. The Kiltwalk will see Fiona walk a staggering 22.7 miles starting in Glasgow, and finishing in Balloch, Loch Lomond.
You can help Fiona reach her goal by contributing to her Just Giving page here: Fiona Davidson is fundraising for Real Life Options (justgiving.com)
Good luck Fiona!