Inspiring Images of Social Care
Tuesday 22 March, 2016
Enter the Community Care photo competition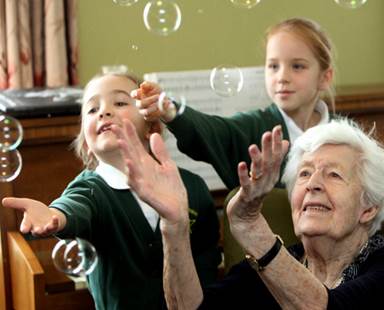 Inspiring images like the one on the right can remind people why they work in social care and can motivate and encourage others.
We at Real Life Options would love to help share more of those moments by entering the Community Care photo competition, which recognises the hard work of professionals working across the sector and the achievements of the people they support.
So, if you've snapped a picture at an inspiring event or seen a person we support create some great art, then why not submit it?
The photos will be uploaded onto the Community Care website and the 12 winning images will be included in a charity calendar, which is sent out to thousands of professionals in the social care sector. The person who submits the overall best photo will get to nominate a social care charity of their choice to receive a £500 donation.
Plus it would be great to include these photos in a future Real News magazine too!
How to enter
Email Sam Goodwin (samantha.goodwin@reallifeoption.org) your pictures by Monday 4th April 2016, along with your name, address and a signed photo consent form (attached) for any service users featured in the photographs – make sure to tick Real News, Website and Other on the form. The higher resolution your photos are the better!
What are we looking for?
Put simply – we're looking for images that inspire those working in social care. These can be as arty and abstract as you like, just make sure to add a comment on what the picture is about and why you decided to enter it.
Pictures can be of social workers and social care professionals, images that symbolise social work – dogs, cups of tea, files, toys, anything you want. As long as you have permissions, you can also enter pictures of service users or art they have created.
We'll also accept drawings, collages and other images. These can be produced by young people, other service users or professionals themselves. Basically, this is your chance to get creative and showcase your profession in a positive light.
Photo Credit: Community Care