Learning Disability Week – Community and Volunteering
Saturday 24 June, 2023
As part of Learning Disability week, we looked at the topic of Community and Volunteering.
Real Life Options believe people should feel empowered to have choice and control in their lives, and we encourage the people we support to volunteer in their local communities. People are encouraged to contribute to their communities, learn new skills and try new experiences which enable greater independence.
In addition, we are proud to have over 200 dedicated volunteers across England and Scotland, who share their time and skills to help us champion the everyday choices of the people we support.
We caught up with some of the people we support to find out more about their fantastic volunteering work.
Nikki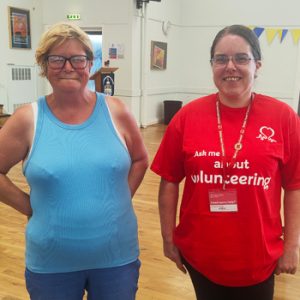 Nikki, who we support in Hawick has a wealth of experience when it comes to volunteering! Volunteering three times a week with The British Heart Foundation, Nikki enjoys a variety of work including tagging items, steaming clothes, and operating the tills alongside her colleagues.
Previously working full time as a cleaner, Nikki wanted something more flexible to fit her schedule, which is what pushed her to become a volunteer. Ally, Team Coordinator at our Hawick Service says, "I have supported Nikki for over 25 years, and since being supported by Real Life Options and undertaking volunteering work, I have noticed a vast difference in her confidence."
Nikki's passion for her external volunteering work has led her to even more opportunities, with Nikki having the opportunity to take on a volunteering role with Real Life Options! Nick Mclaughlin, our Group Lead Volunteering and Social Value Manager says "Nikki had talked about speaking to the other people we support, and finding out about their goals. From this, we came up with the idea that Nikki could volunteer to support the development of a forum where she will encourage the people we support to share their opinions."
Nikki says "I really enjoy volunteering. It is fun and I have built friendships with other volunteers which motivates me to continue volunteering".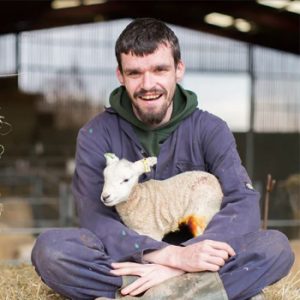 Fred
Fred, who we support in Leeds has volunteered at Crag House Farm for an impressive 15 years and counting! Working four days a week, no two days are the same for Fred. Whether it's feeding sheep and working with cattle, maintaining fences and pastures, using machinery, or even chopping logs for the farmhouse fire, Fred enjoys a variety of work.
With such a variety of job duties, Fred say's he doesn't have one single favourite thing about his job but, he enjoys attending several agricultural shows throughout the showing season and says, "I really enjoy working with the sheep, and showing them during showing season".
As the longest serving worker at the farm, Fred very much enjoys being the face of the farm and is even featured on the website and various leaflets! Tracey Bridges, Team Coordinator in Leeds says, "More than anything, Fred's work has given him a safe space. Over the years it has given him the opportunity to develop long standing relationships, and his innate practicality and problem solving abilities have had somewhere to shine."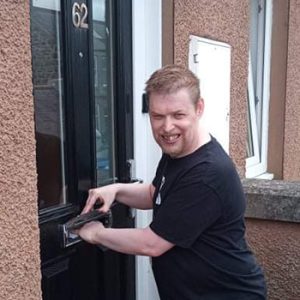 Paul
Paul, who we support in Macduff is also a registered volunteer with Real Life Options and enjoys the responsibility his work gives him.
Each Thursday, Paul could be found in the office looking for his rota and is always on the lookout to see what staff will be supporting him the following week. As he was collecting his own rota, Real Life Options staff asked Paul if he would like to deliver other Rota's to the people we support, and he said yes! From here on out, Paul began his role delivering rota's every Thursday.
Mandy Stuart, Service Manager in Macduff says, "Routine is very important to Paul, he chases up the managers if the rotas are not ready when he arrives to collect them!"
Paul enjoys speaking with the other people we support whilst out delivering rotas with Mandy saying he "takes great pride in doing his part to help the managers and the people we support. Having this responsibility and being part of his community gives Paul a great sense of achievement and purpose."
Paul says he is "really keen to do his deliveries and enjoys doing something that benefits his neighbours".