Losing Weight and Feeling Great
Friday 25 January, 2019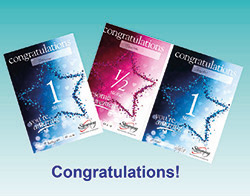 Who says you can't eat your cake and eat it? Well OK, maybe not cake – but delicious soups and tasty curries are now par for the course for Joanne and Jenny from Wakefield. Both ladies are delighted that their health and their taste buds have benefitted, just by making a few small changes to their diets.
Joanne started her journey at the end of 2017 by attending Slimming World and trying out healthier versions of her favourite foods; home-made soups, fish pies and Sunday dinners with lots of vegetables – replacing butter or oil with a dairylea triangle. All recipes are adapted to meet Joanne's Speech and Language Therapy (SALT) assessment. Joanne also enjoys healthy snacks and fruit between meals and since losing almost two stone in weight, she finds walking much more manageable and feels great about herself.
Jenny began her healthy weight loss journey at the end of Summer 2018 by joining Slimming World and by changing the food she eats, walking regularly for exercise. Jenny enjoys sausage casseroles and home-made chillies, avoiding butter with her mashed potatoes and having low fat yogurts for supper. So far she has lost 11lbs and would like to lose more.
Healthy eating has become the normal way of life for Joanne and Jenny, which is having a positive impact on their health, confidence and their general wellbeing.