Making Memories that last
Thursday 6 November, 2014
On Tuesday 2nd of September, 1st Homecare celebrated 10 years of providing exceptional support to people in the local community.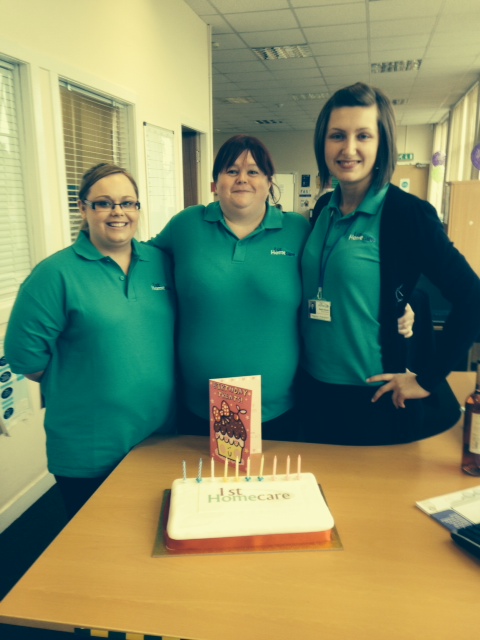 Staff joined together to mark the occasion and celebrate our 10th year with a raffle for all of the carers with the opportunity to win 7 hours paid, an extra hour on their wages or wine or chocolate.
Stunning cup cakes that were made by Lesley McGuire who works as a support worker, helps deliver care plans and does spot checks as well as being a master baker!
Lynn and Carol (Picturedbelow/above/right/left) have both been with the company since it started. Carol is a support worker and Lynn is our training and recruitment co-ordinator.
1st homecare are set to appear in local paper, The Falkirk Herald, in which RLO Chief Executive Brian Hutchinson will feature along with office and support staff to celebrate 1st Homecare 10th anniversary and to confirm that Lesley Henderson will be staying with RLO in a business development role and continuing to support 1st Homecare with their transition working in partnership with RLO.