New National Award for Artists on the Autistic Spectrum
Wednesday 22 March, 2017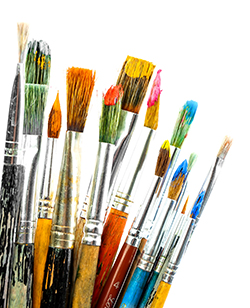 The Spectrum Art prize is a new national award which celebrates the exciting work produced by artists on the autistic spectrum. The Competition is open to all UK adults (aged 18 and above) and autistic artists working in any medium, from animation to sculpture, are encouraged to apply and have a chance of winning the amazing first prize of £10,000.
As an organisation, Spectrum have continuously worked with the visual arts and strongly believe that art can play an invaluable part in creating profound and lasting dialogue between individuals on the autistic spectrum and the outside world.
The national prize will be judged by an expert panel and in the Summer of 2017, a first prize of £10,000 will be awarded to the overall winner, as well as invaluable professional mentoring, curatorial and PR support, with 5 runners-up also receiving an award of £1,000 each.
Click here to find out more about this fantastic opportunity.