New Real News Apr-June Magazine Available
Wednesday 15 June, 2016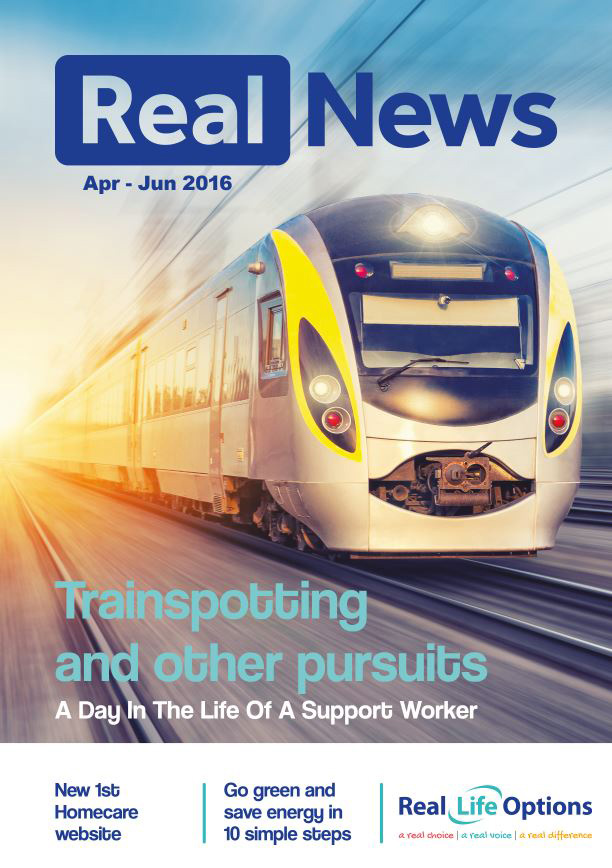 Read our latest Real News magazine to discover what's been going on at Real Life Options
Find out about the new branding, discover the theme of the Annual Review and learn how staff battled through the floods to provide uninterrupted support.
Get an exclusive insight into a day in the life of a Support Worker, learn how to green in ten simple steps and read all about the great things that have been going on across Real Life Options in the past few months, including birthdays galore, exciting trips out and Sport Relief fun.
You can read online in the digital flipbook underneath, or alternatively click here to download a PDF copy.
If you'd like to receive a hard copy of the magazine and be added to our mailing list for future issues please contact the editor Sam Goodwin on samantha.goodwin@reallifeoptions.org