New year, new opportunities!
Tuesday 5 January, 2016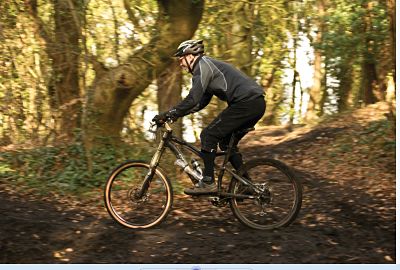 Fancy learning a new skill in 2016?
Try your hand at something different this year and who knows, you might even be featured in Real News!
We are always on the look-out for interesting stories from the people we support and our staff alike, so whether you fancy archery, jewellery making or ice-skating please do get in touch!
Plus this year we would love to see more of the people we support contribute to Real News themselves so if you fancy sharing your artwork, photograph or poetry or would like to write film reviews, recipes, gardening tips or even your own article, we'd love to hear from you!
Want a new challenge, but lacking inspiration?
No problem, simply check out our A-Z list of activity ideas below and feel motivated to try something different this year!
Art – pick up a paintbrush or pencil and get creative
Baking – try out some new delicious cakes
Colouring – jump on board the latest trend and pick up an adult colouring book to relax
Dancing – work on some moves at a local dance class
Education – why not learn some new skills and take a local course?
Film reviews – why not share your thoughts on the latest cinema release or your favourite film?
Gardening – spruce up your gardening with some new plants or vegetables
Hiking – explore the great outdoors and go hiking in the countryside
Ice-skating – improve your balance with ice-skating at your local rink!
Jewellery making – try your hand at making some jewellery
Knitting – why not try knitting as a new relaxing, and productive hobby!
Lunch out – Sample the lunch time menu at a new café or restaurant
Music – invest some time in exploring new music, you never know what you might discover!
Netball – try out an old school favourite and join a local netball team.
Orienteering – use a map and compass to go on an outdoors adventure
Photography – be inspired and take some interesting photos
Quiz night – why not attend a local quiz night for some fun?
Recipes – if you're a great cook you could share some of your favourite recipes in Real News
Sport – take up a new sport you've always fancied giving a go
Tea party – why not invite your friends over for a tea party
Understanding – invest some time learning new communication skills so you can better understand other people. Whether that's learning Makaton, a new language or simply working out how best to speak to them, you'll both benefit
Vintage – you could explore a local vintage shop to see what they have to offer?
Writing – try your hand at writing an article for our Real News magazine or website
X Factor style competition – you could host a fun talent show with your friends and even raise money at the same time if ran as a fundraising event!
Yoga – take a deep breath and relax with yoga!
Zumba – try out this great dance craze – a great way to have fun and keep fit!
Good luck, have fun and Happy New Year!