The end of an era
Thursday 9 January, 2014
In 2003, to celebrate the 10th anniversary of the Real Life Options Charitable Trust, we decided to support work in a country where large scale institutions still dominate the horizon. A decade on, I believe we have helped make a real change in how Bulgaria supports people with profound learning disabilities.
We are accustomed to supporting people with learning disabilities to take control of their lives and be a part of our human landscape but this is still not generally the case in the Balkan states of Eastern Europe. I remember my first visit to the institutes of Bulgaria, Romania and Transylvania: 'Out of Sight, Out of Mind' was the main objective of the authorities in these former satellite states of the USSR.
We worked alongside two other not for prof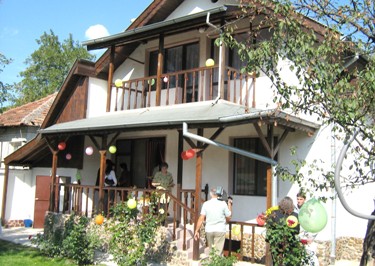 it organisations, from Eire, to support mothers in Vidin in the far north of Bulgaria. These mothers set up a group, as part of a national organisation, to bring about change and fetch there kith and kin out of a desperate institution called Gomatachi, on the banks of the river Danube.
Our objective was to help fund projects and provide advice and training in how to develop community based services. This was against a backdrop where people with disabilities are not seen; the local society are the first and only group to successfully set up housing support services within the town.
The regional Social Services department only provides funding for ongoing care, and not to the level found in other parts of Europe. They will not fund the purchase or building of houses, furnishings and fittings etc. This was where the RLO Charitable Trust came into its own! Yes, for a decade, we provided funding to develop three amazing housing projects in Vidin, for a total of eighteen people and we are proud of our work there.
In May, I visited Vidin for the final 'Topping Out' of its third house, which is now open. A wonderful service of dedication was led by the Archbishop of the Russian Orthodox Church. None of this work would have been possible without the support of RLO staff, who have given generously to support our work. They can all be proud of the differences we have made for people in the Balkans and particularly in Vidin in Bulgaria. Finally, I would like to wish the Vidin families all the best for the future and look forward to the day when they can tell us that they have played an important part in the closure of Gomatachi.
David Wandless, Founder of RLO