Oska Bright Film Festival – On Tour
Friday 4 November, 2016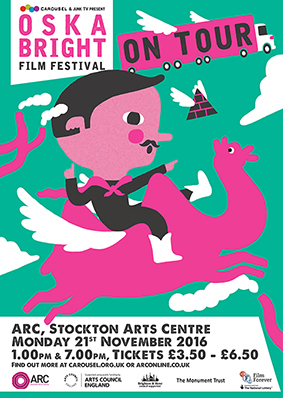 For a limited time only the Oska Bright Film Festival is on tour!
The organisation host the leading international festival of films by people with a learning disability and are usually based in Brighton, but for a short time are currently touring a number of films across the UK.
If you're interested in visiting the film festival they are coming to ARC at Stockton Arts Centre in Stockton-on-Tees on Monday 21st November to show some short films.
There will be two showings on the day at 1pm and 7pm and tickets range from just £3.50 – £6.50.
You can find out more at carousel.org.uk or arconline.co.uk
Click here to download the Oska Bright Film Festival poster
Hope to see you there!