Our Organisation's Approach to Coronavirus (Covid19)
Monday 16 March, 2020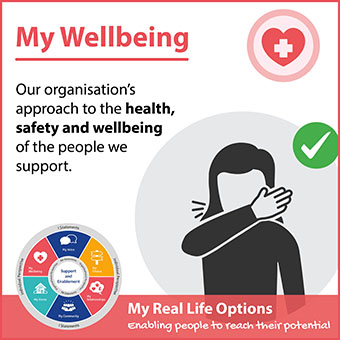 Our thoughts and sympathies are very much with those who have been directly affected by the Coronavirus. Whilst this epidemic is very much in people's minds, we want to reassure the people we support, their families and extended circle of support that we have been busy putting processes in place to mitigate risk by reviewing, updating and testing action plans and maintaining dialogue with our operational services. Our primary concern is and always will be safeguarding the health, safety and wellbeing of our clients and staff whilst ensuring continuity of support.
Our Group Risk Committee and Leadership Team are in daily contact and 'meet' to review and assess ongoing developments; cascading information from central government and world health organisation sources to our frontline staff. Service management teams have updated their local contingency plans and are applying government guidelines for improving hygiene and avoiding unnecessary group gatherings or cross-service meetings.
Coronavirus remains the headline topic in the media and we recognise this may be upsetting to some of the people we support.  Mencap has created an informative EasyRead fact sheet which is available here to download which may help people understand the situation a little better.
"If you have any concern about continuity of support, in the first instance please do speak with the manager of your local Real Life Options service. In the meantime, I encourage people to visit government and NHS websites for the latest news and guidance for avoiding contamination and managing infection."  David Sargent, CEO.