Packing all the right punches
Monday 11 November, 2019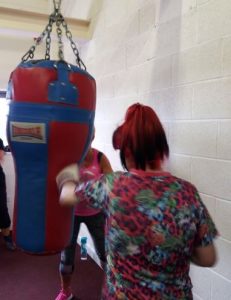 Paige from Sheffield certainly has a spring in her step and an awesome right hook. She has been embracing getting involved in Boxercise classes at her local gym.
"She really loves boxing and enjoys seeing her Support Workers get involved in the action as well. It's great to see Paige really grow in confidence and come out of her shell," explained Amanda Maquade, Service Manager. "We've been supporting Paige since October 2018 and after a recent break due to illness, she suggested the boxercise classes as an ideal way to start building up support again."
Putting an emphasis on mental health benefits as well as physical fitness, the instructors Bill and Sonia always ensure social inclusion in their classes, and that includes pairing Paige up with different people in the class while her Support Worker is being put through their paces nearby too!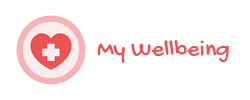 In addition to pad work and bag work, there are a series of aerobic exercises and Paige has the option of having some time-out in the boxing ring if it ever becomes too overwhelming for her.
Recently, the instructors even presented Paige with a free pair of boxing gloves to encourage her to keep coming back and are really impressed with how well she is doing, especially with her great stance.
"I accompanied Paige to one of the first classes and can confirm it's definitely a very intensive all-round workout!" said Amanda. "Paige is really engaged during the whole session and everyone has commented on how happy she is afterwards."