Party Political Stand
Friday 7 November, 2014
What do you think David Cameron's one page profile would look like? It's the time of the year when politicians get together for their party conferences. This year RLO will be having a stand at all 4 conferences and delegates will be able to create a quick one page profile. We're hoping that at the Conservative Party Conference the Prime Minister will stop by to talk to people supported by RLO and find out more about what good support looks like.
At the Liberal Democrat conference, which is being held in Glasgow, we will be on the look out for Norman Lamb who is the Minister for Care Services in England.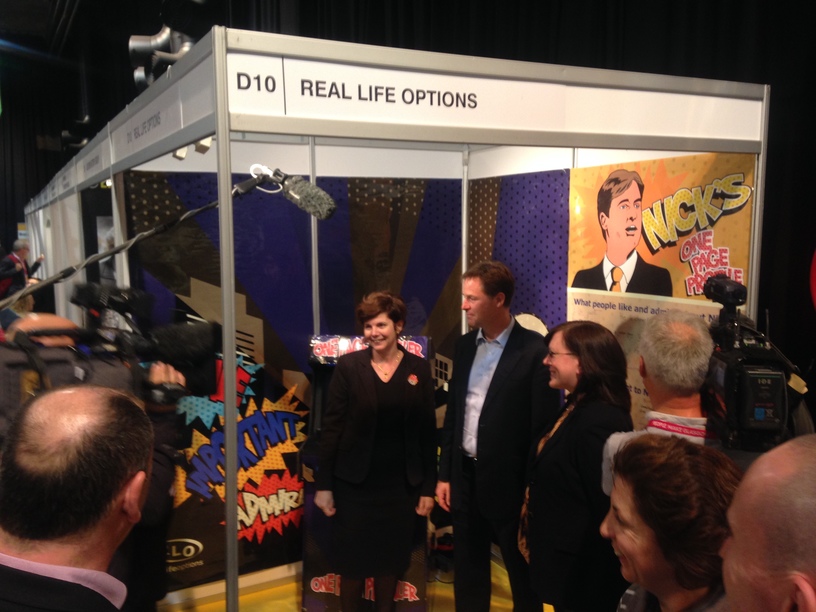 Norman Lamb has a lot of things on his plate and has been really frustrated that progress has been so slow on improvements to stop a Winterbourne View situation ever happening again.
The Liberal Democrat conference gives us another opportunity to make sure Norman Lamb keeps hearing about what good care looks like and he can also find out about one page profiles.
Although we usually meet him in quite formal settings, we already know he is a long-standing Norwich City supporter and season ticket holder and he tries to keep himself fit enough to do occasional charity runs and cycle rides.
RLO will also be getting politicians at the Labour Party Conference in September and the Scottish National Party Conference in November to complete one page profiles. RealNews will let you know how we got on.