Real Life Options Welcomes New Director
Wednesday 27 January, 2021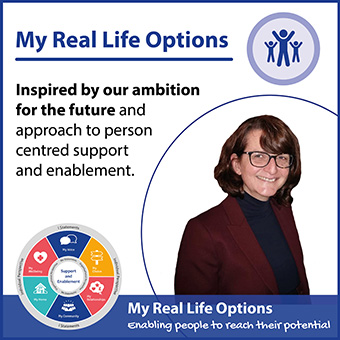 Real Life Options is pleased to announce the appointment of Kate Platts as Director of Finance and Resources. Chartered Accountant Kate brings a wealth of experience from senior roles within private and third sector organisations where she has contributed towards organisational efficiencies and business growth.
Inspired by the organisation's ambition for the future and its approach to person centred support and enablement, Kate will focus on sustainable strategies and opportunities for creating surplus that will be reinvested for the benefit of the people we support.
With oversight of the Finance, Payroll, Estates, Marcoms and Tendering functions, Kate looks forward to guiding her teams to be actively involved in positive transformation and contributing towards organisational success.
"I am confident that Kate's expertise, energy and leadership will be a great asset as we drive excellent and sustainable person-centred support within our organisation and our sector." David Sargent, Chief Executive Officer.