Shining a Light on Dementia
Friday 21 June, 2019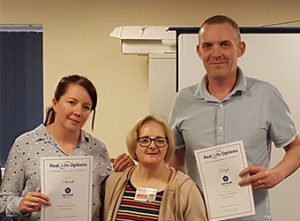 When diagnosed with dementia in 2016, Dawn from Redcar was determined to be involved in everything connected with her condition, and that included training Real Life Options support staff to understand dementia better. Recently, Dawn's support team and family members attended a training session about the subject at our regional office in Stockton-On-Tees, which included a talk from Community Nurse Leanne Brittle followed by a presentation from Dawn.
Leanne explained the key issues and impacts of dementia, sharing tactics to help support people affected by the condition.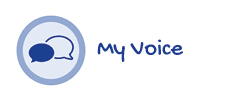 The highlight of the session, Dawn's slideshow presentation entitled 'My Feelings and Memories', provided a very personal insight into how her life is changing and how she feels about this. Dawn explained the importance of retaining as much independence as possible, and thanked staff for their support. To great applause, Dawn's parting comment was, "Dear Dementia, you wanted people to believe that they could not live a normal life with dementia. You failed!"
Dawn, will be joining Sarah Ryan, Supported Living Lead, at the regional finals of the National Learning Disability and Autism Awards on 28th June.  Sarah has been working extensively with Dawn over the last three years and is shortlisted for the 'Making a Difference' category.