Sowing Seeds And Making Planters
Friday 17 April, 2020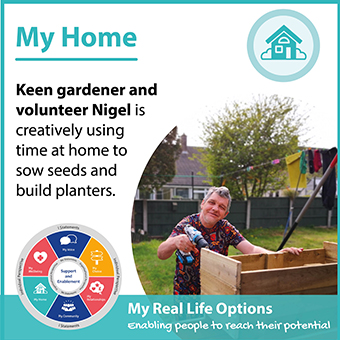 Not one to sit still for long, Nigel from York is making excellent use of his time staying at home by designing, creating and building a beautiful wooden planter.
Nigel normally volunteers at a church café during the week, but like many, he is observing the government's instructions to socially distance so instead he is enthusiastically pursuing his other big interest – gardening!
Over the last few weeks, Nigel has been busy potting seeds in his greenhouse ready to set out in the garden during the warmer months.  When asked the question, Nigel says, "I've not decided yet if I want to grow vegetables or flowers in the planting box."
Whatever he decides to do, we're sure it will be a 'blooming' success.