Supporting Children and their Families
Friday 18 June, 2021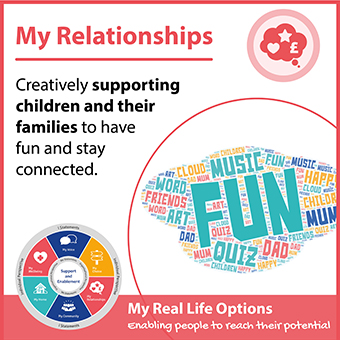 Our children's service team in Angus have played an amazing part in keeping people's spirits up during the pandemic. Whilst people were require to self-isolate, the team came up with a raft of ideas to provide support from a distance.
From fun quizzes to music videos, ten children enjoyed staying digitally connected with one another and their support team. Parents appreciated regular interactions too from all the familiar faces and friendly voices.
When restrictions eased, the team were able to resume providing each child a few hours respite support each week which provided a much needed break for their parents after a long lockdown.
"I am very proud and thankful that my teams share my passion and continue to deliver person-centred support that enables people to have the best life possible and to ultimately be happy." Liz Myles, Service Manager.