Tell us what you like about Real Life Options…and you could win £50!
Friday 10 November, 2017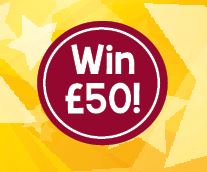 The latest Real News competition is now live, and it's super simple and easy to answer.
This competition is open to the people we support, their families and staff too!
As part of celebrating our 25th anniversary, it would be great to hear what you like about Real Life Options and/or what your favourite memory of the company is.
Let the Real News editor Sam Goodwin know what you think by emailing samantha.goodwin@reallifeoptions.org by Friday 17th November.
The winner will be drawn at random and will receive a £50 cash prize.
Please include your full name and contact details so we can let you know if you win.
Entries may be used in future marketing materials with your first name. Please say if you wish to remain anonymous.
Good luck everyone!