Time to celebrate
Thursday 27 April, 2017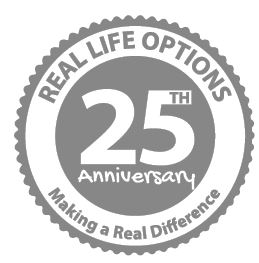 2017 marks the 25th anniversary of Real Life Options.
To celebrate we are hosting a UK-wide competition open to all the people we support to design our 25th Anniversary card. The winner will receive a £50 prize and their design will be made into a real card! There will be 1st, 2nd and 3rd place chocolate prizes & participation certificates too!
Deadline is 31st May 2017.
Please send cards to Sam Goodwin at samantha.goodwin@reallifeoptions.org or post to: Sam Goodwin, Real Life Options, David Wandless House, A1 Business Park, Knottingley, WF11 0BU.
Good luck!