Time to get Spooky!
Tuesday 17 October, 2017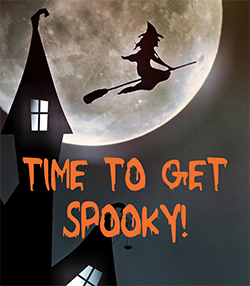 This year we're hosting a UK-wide Halloween Craft and Fancy Dress Costume Competition open to all the people we support, giving them the chance to show off their scariest Halloween crafts and costumes!
The winners will receive a £50 prize for both the best craft and the best costume!
There will be 1st, 2nd and 3rd place chocolate prizes and participation certificates too.
The deadline is Monday 6th November 2017.
To enter simply send a photograph of your costume or craft to Sam Goodwin at samantha.goodwin@reallifeoptions.org
or post to: Sam Goodwin, Real Life Options, David Wandless House, A1 Business Park, Knottingley, WF11 0BU.