Unveiling Our Community Connections Fund
Wednesday 13 May, 2020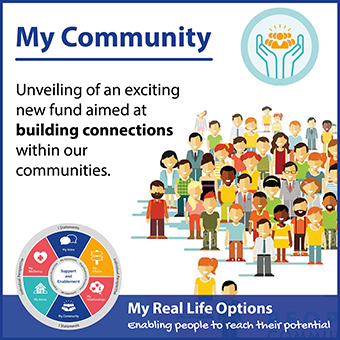 At the last annual conference, the Real Life Options Group introduced an exciting new initiative aimed at assisting operational teams and the people they support to build great connections within their communities.
The aptly named Community Connections Fund is a £65,000 pot of money set aside to support sustainable projects initiated and led by staff and the people they support.
Allocations from the fund are managed by a panel, comprising of support staff, coordinators, managers and business support personnel, who will review applications, monitor spend and support successful project delivery.
"The launch of the community Connections Fund sits perfectly with our aim to invest in our local communities.  We look forward to seeing ideas such as proposals for a sensory garden or a social café come to fruition in the future, generating positive outcomes for the people we support."  David Sargent CEO.