Volunteer Intern Opportunity – Marketing and Business Development
Monday 24 July, 2017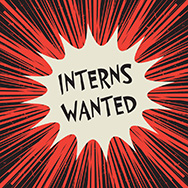 Kick start your career with a 12 week Marketing and Business Development Volunteer Internship with Real Life Options.
To apply simply email your CV to info@reallifeoptions.org by Wednesday 9th August.
Volunteering with us will give you valuable experience of marketing, business development and communications in the social care and charity sector. In the three months internship you will work on real projects with genuine responsibility. We know that your decision to intern with us is an investment in your future career and we want to ensure that we are able to support your aspirations.
You could be:
Writing copy and contributing to the design of our publications
Developing content for our website and social media channels
Innovating and piloting new marketing initiatives
Researching local authorities and identifying new business opportunities
Attending meetings with networking and campaigning organisations
Helping to streamline our administrative processes to increase efficiency
What an internship with Real Life Options offers you:
Full induction and training opportunities relevant to your role
Support for your personal development from an experienced Line Manager
Tailored support for your CV, job applications and interview skills
Practical experience of marketing and business development
Insight into the charity and social care sector
Opportunity to build a network of colleagues within the sector
Expenses for lunch (up to £5.50 a day) and 'reasonable' travel
1. What is a volunteer internship with Real Life Options?
Our volunteer internship is a 12 week placement in the Business Development and Marketing Team at our Head Office in Knottingley. It will provide you with valuable skills and practical experience to add to your CV.
2. How long is a volunteer internship?
Our internships last for a maximum of 12 weeks.
3. Who can apply?
We welcome anyone over the age of 18 who is looking to gain valuable work experience; including students, graduates, those looking to change careers, people returning to work after a career break as well as those looking to expand their skill set in order to find future employment.
4. What experience do I need?
We know that people look for a volunteer internship to get the work experience they need to kick start their career. The most important thing, however, is that your application draws on any relevant experience you have had and tells us why you want to volunteer for us.
5. What level of responsibility can I expect to have during a volunteer internship with Real Life Options?
Our interns are given genuine responsibility and real projects to work on that we endeavour to fit in with their interests. We take very seriously your offer to volunteer with us and we want to support you to gain experience that will lead to the next step in your career.
6. Is the volunteer internship full or part time?
Our internships are usually full time (for a maximum of 12 weeks) but we understand that this may not always be possible and we will endeavour to be flexible dependent on circumstances.
7. Where is the volunteer internship based?
The volunteer internship is based at our Head Office in Knottingley, West Yorkshire. We are a 20 minute walk from Knottingley railway station and there is free car parking on site.
8. Can I apply for an internship if I live outside the UK?
Interns need to be UK residents and fully supported within the UK and any visa requirements need to be adhered to.
9. Will I get paid?
Our volunteer internship is voluntary and therefore unpaid. However, we will refund expenses for lunch (up to £5.50 a day) and 'reasonable' travel expenses.
10. Could a volunteer internship lead to a job offer at Real Life Options?
A volunteer internship will not lead to a job offer at Real Life Options. However, as a Real Life Options volunteer you will have access to our internal vacancies list during your internship – if any relevant posts do come up you are welcome to apply.
11. Will you provide me with a reference when I leave?
Yes, we can provide you with a volunteer internship reference when you leave.
Person Specification
You are:
friendly and enthusiastic, enjoy meeting new people and building relationships
able to work both independently and as part of a team
interested in communicating with a wide range of audiences
experienced in using IT especially, Microsoft Office, Word and Excel
great on the telephone and using written English
organised; and are accurate and pay attention to detail
knowledgeable about the use of social media and you have the ability to write copy for website articles
keen to learn, develop and advance your personal career prospects
genuinely interested in working in the charity sector would be advantageous
committed to Real Life Options' vision and values
To apply simply email your CV to info@reallifeoptions.org by Wednesday 9th August