You gotta have a dream
Tuesday 28 April, 2015
When David Wandless founded Real Life Options in 1992, his ambition was to see people with learning disabilities better supported and more encouraged to take control of their lives.
The David Wandless Training Bursary is a natural extension of those values – it was established to support the good and sometimes off-the-wall fab ideas of our staff and to fund the development of skills and knowledge that will provide real and measurable benefits to the lives of the people we support.
RLO's Board recently took the decision to make an additional Bursary award of £5,000 open to all member organisations of the Association for Real Change (ARC).
Lisa Lenton, Learning and Development Manager at ARC, co-ordinated promotion of the Bursary to ARC members – receiving over 30 applications. Lisa said: "We didn't know what sort of responses we were going to get when we set out. It soon became clear that our members have a rich and diverse range of bright ideas that just needed that little injection of cash to get things moving. The strength of the applications made the job of the panel very difficult when they gathered together to make the awards."
ARC's panel decided that 3 member organisations would be awarded funding in 2015.
New Directions in Rugby was awarded £3,300 for training to support younger service users with the safe use of social media; particularly as they transition through changes in roles and expectations, new social lives and new relationships. New Directions is a vibrant and well established charity that supports adults with learning disabilities to live interesting and fulfilling lives. They provide a wide range of different types of care, tailored to the requirements of those who need it.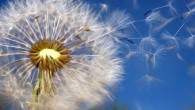 Lorna Brindley, HR Manager at New Directions said: "We really want to thank ARC and RLO for this award from the David Wandless Training Bursary. They made the application such a simple process and the money we've received will make such a big difference to the social confidence of the young people we support."
Left: New Directions' Doreen Woodward, Chief Executive (centre); Lorna Brindley, HR Manager (centre left) and Laura Nisbet, Registered Care Manager (centre right) with Anthea Sully (right) and Lisa Lenton (left) of ARC England.
Heart of England Mencap was awarded £1,000 for Forest School training, to enable the people they support to visit forests and woodlands; learning personal, social and technical skills. Forest schools develop an understanding of the outdoors as an inspirational process – offering regular opportunities to achieve and develop confidence through hands-on learning in a woodland environment. Heart of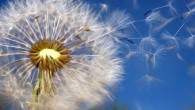 England Mencap provide a wide range of services to young people and adults with learning disabilities, including Supported Living, Residential, Outreach, Short Breaks and Daytime Activities.
Cath Errington, Fundraiser at Heart of England Mencap said: it was really exciting to hear we'd been awarded funding through the David Wandless training Bursary. It gives us the chance to move forward with an idea we know will have such positive outcomes for our people."
Right: Cath Errington of Heart of England Mencap (centre) receives a cheque for £1,000 from Anthea Sully (right) and Lisa Lenton (left) of ARC England.
Kingsley House in Devon was awarded £300 to support 'healthy eating on a budget' training; enabling 10 people they support to develop healthy lifestyle skills. Kingsley House provide high quality residential and day services for adults with autism in a specialist 24-hour, safe and secure learning environment. Their emphasis is on supporting adults with complex needs to fulfil their potential by developing vocational and life skills.
Anthea Sully, Interim Chief Executive of Arc England said: "We were delighted when RLO approached us with the idea of extending the David Wandless Training Bursary to ARC members. We knew it had the real potential to help our members invest in new knowledge and skills for the benefit of people with learning disabilities they support, for the care profession and the communities in which they work. It was really tough to reach a final decision; we had so many good ideas to consider and wished we had more funding to give. We are very excited by the possibilities of the successful three and can't wait to hear how the ideas get put into place so that the stories can be shared."